New Features in Ableton Live 12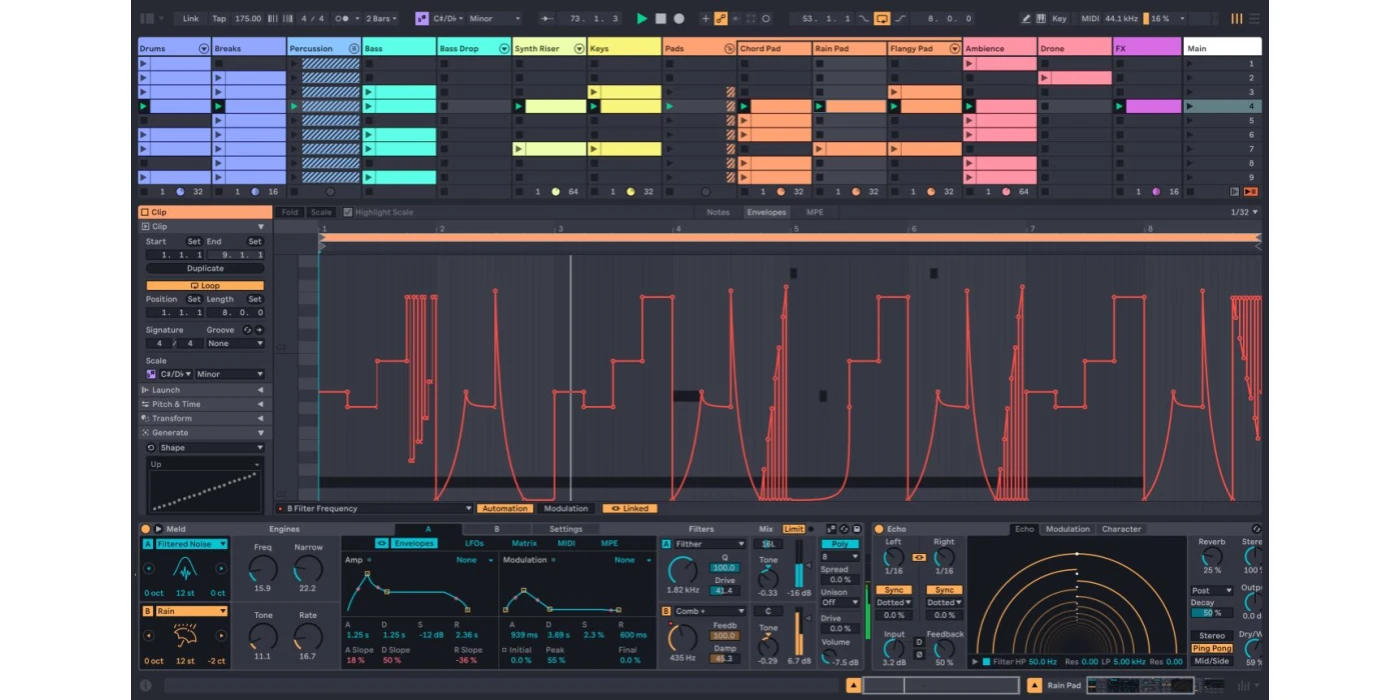 Ableton Live 12 has been announced, with plenty of new features. Let's take a look.
New Features in Ableton Live 12
Here are the best new features in the new Ableton Live 12 version:
1. Piano Roll
Yes, we're finally getting the more user-friendly piano roll that other DAWs have featured for decades. This is great news, but honestly, I'm wondering why it has taken Ableton so long to add it to their software.
2. MIDI Generators
New MIDI generators allow you to generate and chop up melodies, chords, and rhythms in a much easier way than before.
3. Stay in key
By selecting a specific scale in the Control Bar, you can now stay in a specified key across multiple effects, meaning that you can more easily create great-sounding arpeggios and soundscapes within a certain song key.
4. Mixer Layout
You can now see your sequencer, your mixer, and a piano roll simultaneously, which means you can reach a much more effective studio workflow than ever before in Live.
Announcement Video
Check out Ableton's announcement video regarding Ableton Live 12:
While it doesn't show everything new with Live 12, it's a great video to showcase some of the new ease-of-use features included in the new version.
Ableton Live 12 Release Date
Ableton Live 12 will be released in early 2024, meaning you can access it in the first quarter (January, February, or March).
Save 20% on Ableton Live 12
You can purchase the current version to a 20% discount and upgrade to the new version for free once released.
Reviews
---
Tutorials
---
Questions
---
News
---
Music

Rigs
Find the best tools when building your very own music rig, using reviews, tutorials and guides written exclusively for MusicRigs.com — for music creators, by music creators. Links to stores are affiliate links.
---
© Music Rigs 2023