What are the Limitations of Ableton Live Lite?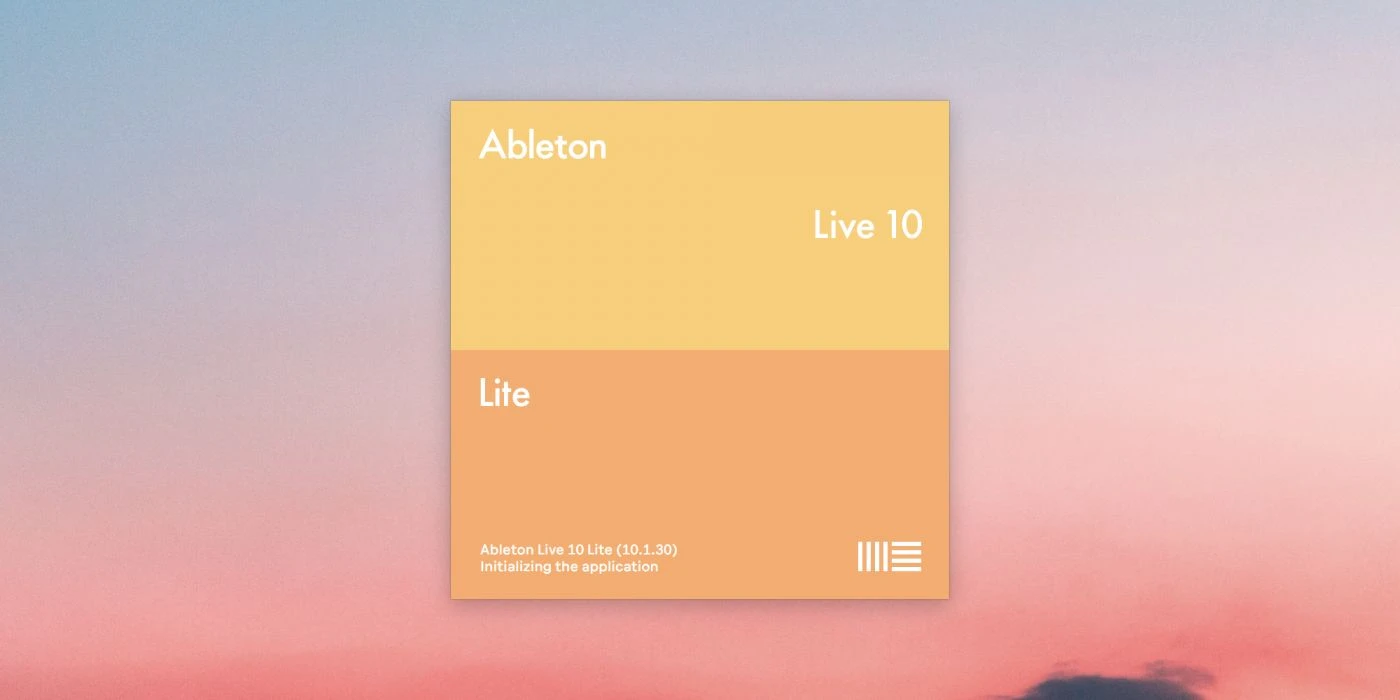 Learn all the features and limitations of the cheapest Ableton Live version — Ableton Live Lite.
The light version of Ableton Live, simply called Lite, is often included with products used for music production, such as MIDI keyboards or controllers like the Arturia MiniLab Mk 2.
One question that is often asked is what the limitations of Ableton Live Lite are and what it means to use the Suite or Standard versions instead, so here's a quick walkthrough.
Features in Ableton Live Lite
Even though this is a Lite version of Ableton Live, the software is still tightly packed with the features that make Ableton Live what it is. The famous Session View is there, just like the ability to record multiple tracks in 192 kHz sample rate and 32-bit depth.
The Lite version supports VST and Audio Unit (Mac only) plugins as usual, Track Freeze, automation programming, non-destructive editing, group track arrangements, and Live's flexible audio warping.
Features
Session View: Yes
Multitrack Recording: Up to 32-bit 192 kHz
Audio Warping: Yes, and Live Stretching
Supported Audio Formats: Ogg Vorbis, FLAC, MP3, WAV and AIFF.
Non-destructive Editing: Yes (unlimited undo's)
MIDI Sequencing: Yes (both software and hardware)
VST Support: Yes
Audio Unit Support: Yes (Mac only)
Track Freeze: Yes
Multi CPU Support: Yes
As you can see, most of the foundation features of Ableton Live are still supported in Lite.
Limitations of Ableton Live Lite
Unlike the Standard and Suite versions of Ableton Live, the Lite version has some basic limitations that might limit you in your music creation journey.
The main limitations are:
Audio & MIDI tracks: 8
Scenes: 8
Send and Return Tracks: 2
Audio Input Channels: 8
Audio Output Channels: 8
If you need to use more than 8 audio and/or MIDI tracks in your project, the Lite version won't be enough for you and you need to upgrade. Luckily Ableton offers multiple upgrade paths; from Lite to Standard and from Lite to Suite.
---
Instruments in Ableton Live Lite
Even though Ableton Live Lite is free when it's shipped with hardware accessories like MIDI controllers, it comes filled with great instruments and sample content.
1. Drum Rack
The Drum Rack gives you a 16-pad beat grid for triggering and layering samples.
2. Impulse
Ableton's modulation-capable drum sampler.
3. Simpler
An easy-to-use but powerful sampler with classic synthesis parameters.
4. Instrument Rack
Combine multiple instruments and effects into a single device, allowing for split and layered sounds with customized Macro controls.
---
Audio Effects in Ableton Live Lite
These audio effects are available in Ableton Live Lite:
1. Auto Filter
Classic analog filter emulation with an envelope follower and LFO.
2. Beat Repeat
Creative beat mangling with controlled or randomized repetitions of an incoming signal.
3. Chorus
Create thickening or flanging effects with two parallel modulated delays.
4. Compressor
Dynamics processing to add punch and loudness.
5. EQ Three
Three-band EQ with kill switches, modeled on classic DJ mixers.
6. Erosion
Adds "digital"-sounding artifacts and noise to audio signals.
7. Redux
Bit- and sample-rate reduction for classic lo-fi sounds.
8. Reverb
Simulates the acoustics of real or imaginary rooms.
9. Simple Delay
Two independent delay lines with feedback and tempo sync.
10. Tuner
Tuner shows the incoming pitch and its distance from the nearest semitone, helping you quickly get instruments in tune.
11. Utility
Multipurpose tool for adjusting gain, phase, stereo width, and more.
12. Audio Effect Rack
Combine audio effects into a single device, allowing for the creation of simplified Macro controls for complex effects chains.
---
MIDI Effects in Ableton Live Lite
Ableton Live's MIDI Effects can be used to manipulate MIDI data and allows you to find creative new ways to write music.
1. Arpeggiator
The Arpeggiator works just like a classic arpeggiator; it takes individual notes and transforms them into different patterns.
2. Chord
The Chord MIDI Effect lets you automatically add additional notes to the MIDI you're playing or sending to the plugin.
3. Note Length
Manage the MIDI note lengths on the fly (live quantization).
4. Pitch
The Pitch MIDI Effect simply transposes the MIDI notes by the amount you specify.
5. Random
This is exactly what it sounds like — a randomizer for MIDI notes. You get to adjust a Chance Parameter to get the desired results.
6. Scale
The Scale MIDI Effect is a great tool for playing in the right key; it automatically remaps all incoming MIDI notes to the correct notes of your specified key.
7. Velocity
The Velocity MIDI Effect can be used to compress the MIDI note velocity or to simply randomize it.
8. MIDI Effect Rack
Combine MIDI effects into a single device, allowing for customized MIDI processing chains with simple Macro controls.
---
Samples & Presets in Ableton Live Lite
Includes Live's core library of sounds and presets, which can be used together with the instruments and effects that are included.
1. Racks
The following Racks are included in Ableton Live Lite:
Instrument Racks: 268
Drum Racks: 48
Audio Effect Racks: 117
MIDI Effect Racks: 5
2. Presets
The following presets are included in Ableton Live Lite:
Instrument Presets: 50
Audio Effect Presets: 172
MIDI Effect Presets: 109
3. Samples
The following samples are included in Ableton Live Lite:
Loops: 84
Drum Hits: 1249
Multisamples / FX / One-shots: 513
---
Is it worth the upgrade?
Many people ask themselves if it's worth the upgrade of over 400 USD to the Suite or Standard versions, and in my opinion, it's a no-brainer — yes, of course, it's worth it. You get all you'll ever need for music creation right at your fingertips.
Free Upgrade to Live 11
Ableton has also launched an upgrade deal for everyone who upgrades or buys an Ableton Live 10 license — whether it's Standard or Suite — to upgrade to Ableton Live 11 for free when it's released.
Products
Reviews
---
Tutorials
---
Questions
---
News
---
Music

Rigs
Find the best tools when building your very own music rig, using reviews, tutorials and guides written exclusively for MusicRigs.com — for music creators, by music creators. Links to stores are affiliate links.
---
© Music Rigs 2023