Best 32-bit Audio Recorders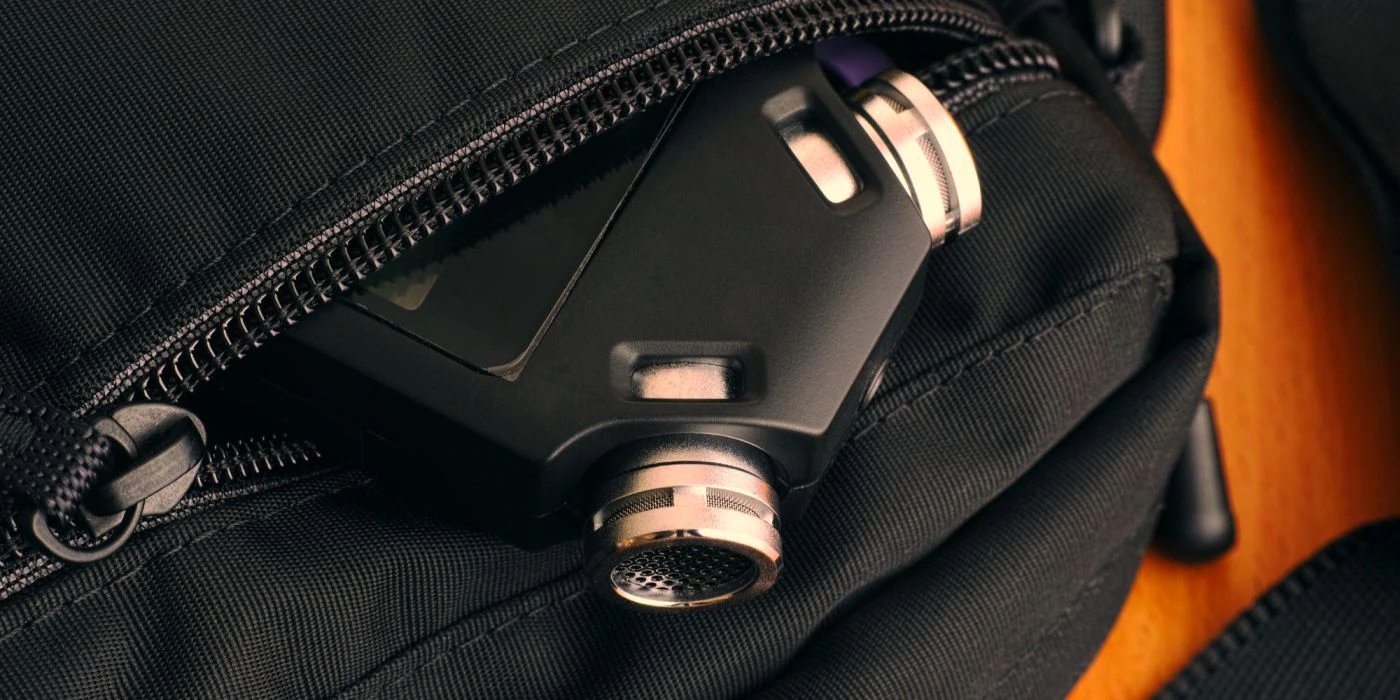 The hype is real — 32-bit audio recording is here to stay. Here are our top picks.
Last updated: November 6, 2023
In recent years, audio recording technology has finally made the long-awaited switch from 24-bit recording to 32-bit. The move has been welcomed by audiophiles and music professionals alike as it presents significant benefits and advancements that have revolutionized the recording world.
In this article, we'll take a closer look at what 32-bit recording is, what makes it better than 24 or 16-bit recording, and how it works in practice.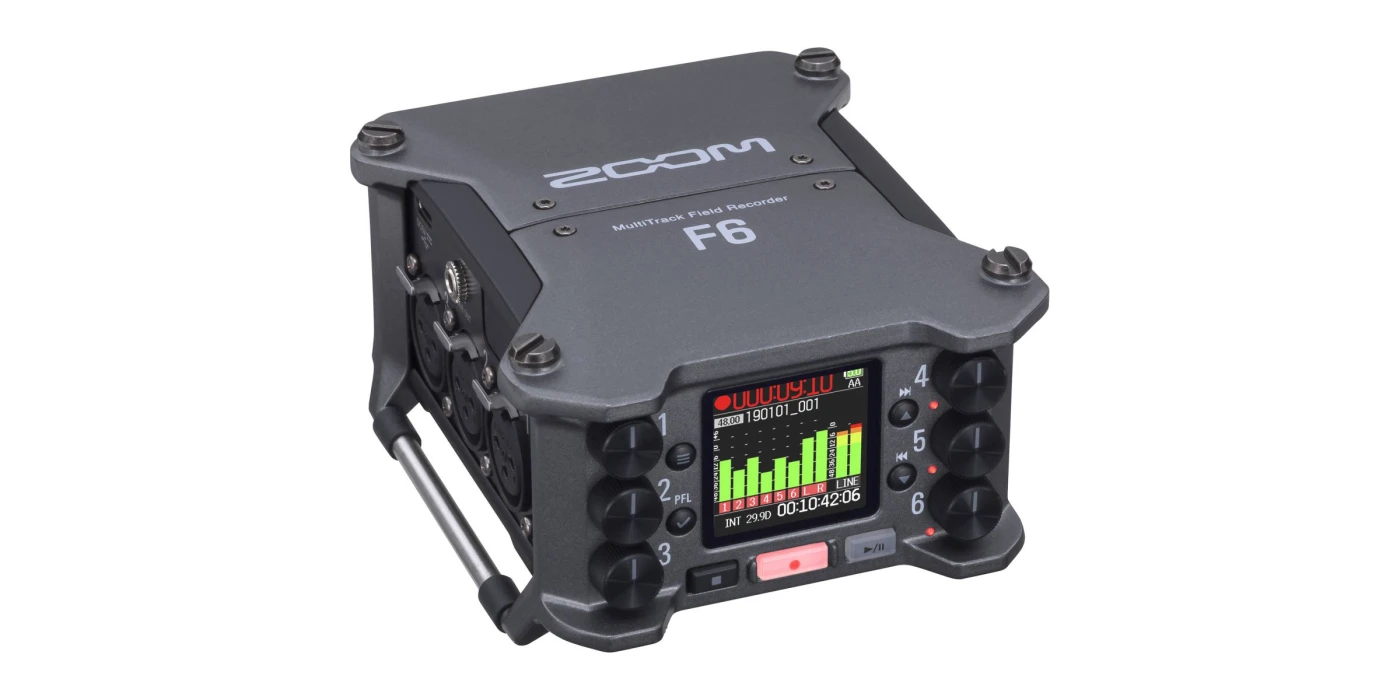 As a professional sound engineer, I was blown away by the Zoom F6. The build quality is superb, with a solid metal body and sturdy knobs and buttons. The 32-bit float recording is top-notch, capturing every detail of my recordings with incredible accuracy and clarity.
The battery compatibility is excellent and allows for long battery life, allowing me to record for hours on end without interruption. The ease of use is unparalleled with intuitive menus and a large display.
The only downside is the price tag, but for professional use, the Zoom F6 is worth every penny.
Specifications:
32-bit float/192 kHz recording
6-input/14-track recording
LCD touchscreen display
Three power options: AA batteries, Sony L-Mount batteries, and AC power
Large record button with red LED indicator
✅ Incredible sound quality

✅ Portable 32-bit audio recording

✅ Four inputs

✅ Built-in effects

✅ USB-C
⚠️ There are cheaper alternatives
Buy Zoom F6 here: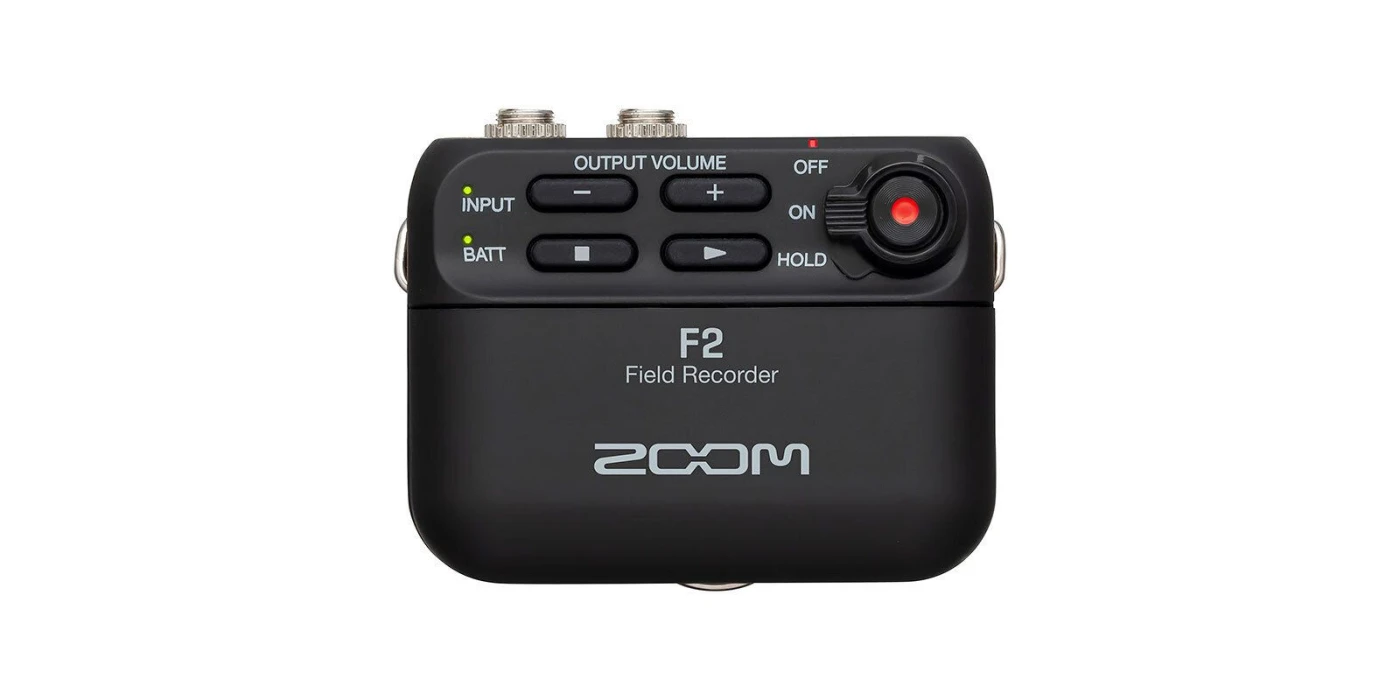 This recorder is tiny, but hear me out — the Zoom F2 is an insane recorder that is very, very small and records outstanding 32-bit audio. On top of that, it's also really cheap. Like, ridiculously inexpensive for its performance.
A great contender for the Best Recorder label and a clear winner in our test.
✅ 32 bit audio

✅ Incredibly cheap

✅ Great performance

✅ Long battery life
Buy Zoom F2 here: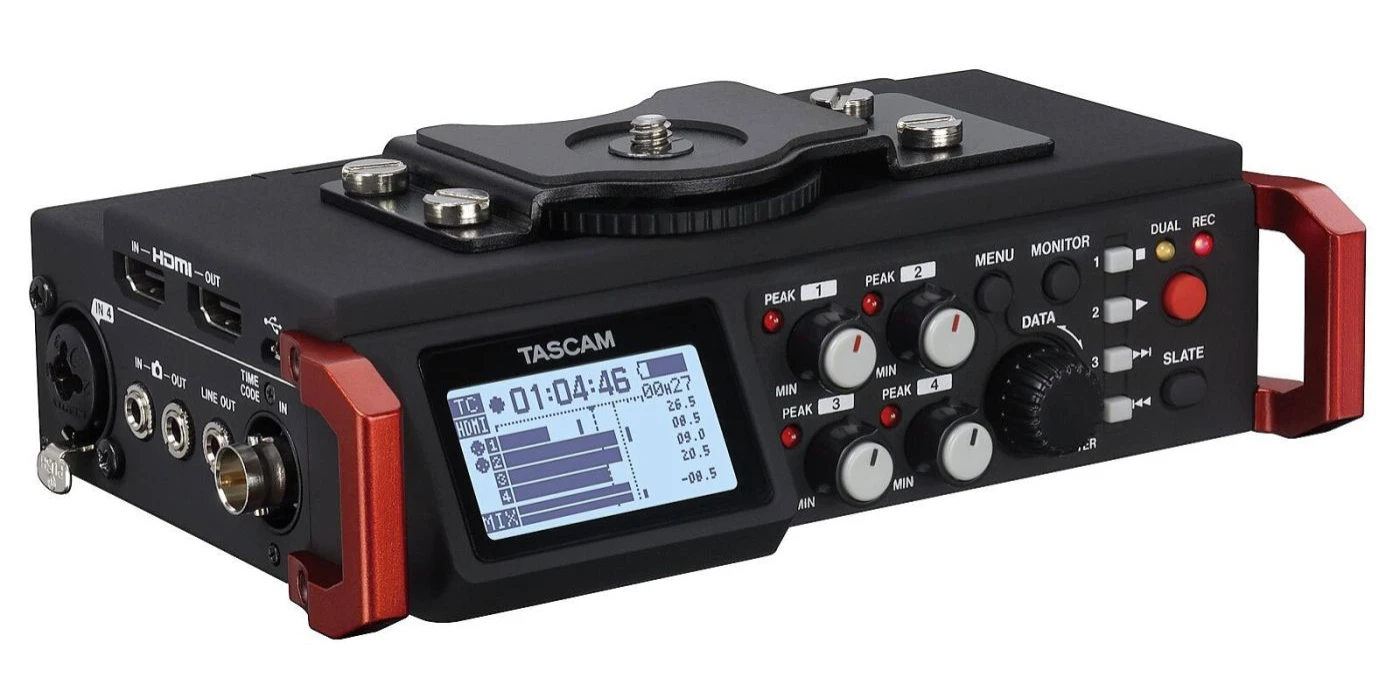 The Tascam DR-701D is another excellent choice for professional sound recording. The build quality is solid, with a durable metal chassis and rubberized panels for added grip. The 32-bit recording captures every nuance of my recordings, and the preamps are exceptionally clean. The DR-701D is straightforward to use, with an intuitive interface and a large, bright LCD display.
One minor gripe is the battery life could be better, but the DR-701D is still an excellent value for the price.
Specifications:
32-bit/192 kHz recording
Six-track recording
Dual built-in omnidirectional mics
Four XLR/TRS combo jacks and 3.5mm stereo mini-jack
Dual recording mode and safety track recording
✅ Great form factor allows for easy field use

✅ Great sound quality

✅ 32-bit audio recording

✅ Dual recording mode with safety track
⚠️ Nothing, except the price (which isn't too high)
Buy Tascam DR-701D here: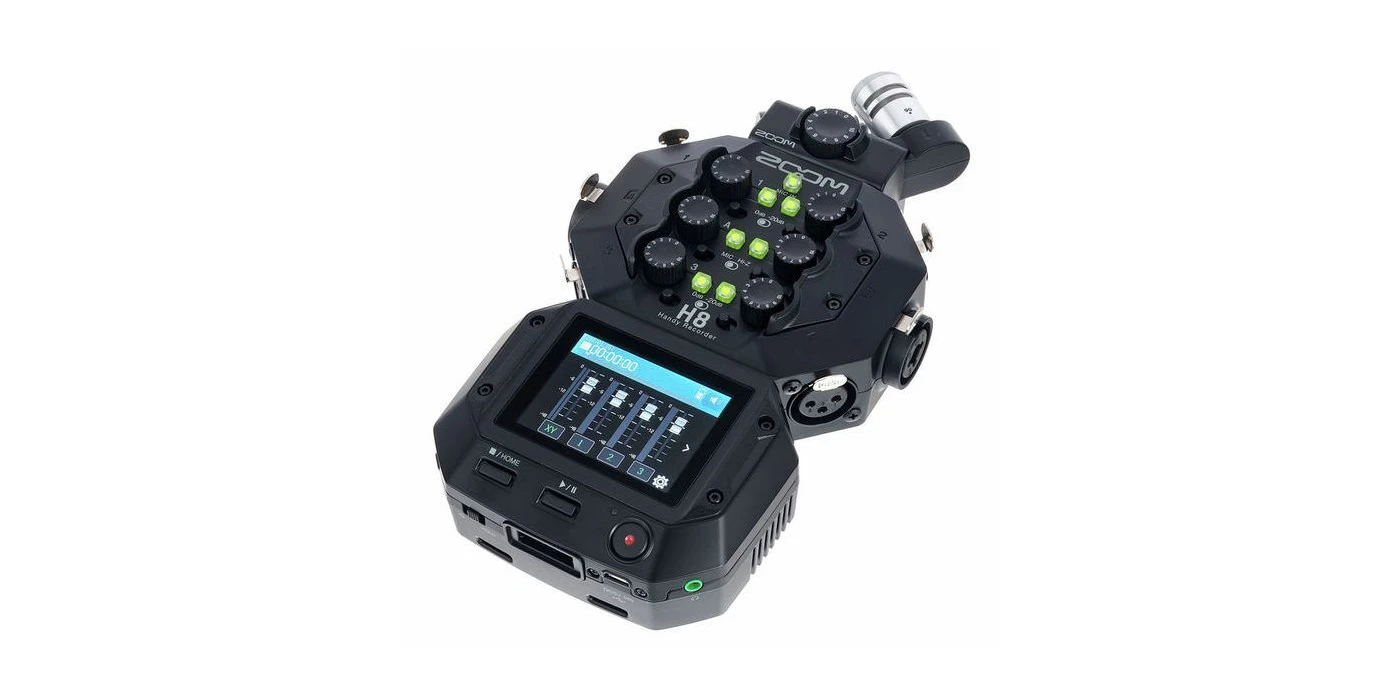 The Zoom H8 is an outstanding portable audio recorder that boasts a sleek, modern design and a plethora of features. The H8's 32-bit float recording is excellent, capturing every detail of my recordings with ease. The modular design allows me to swap out different input capsules, making it incredibly versatile. The H8's touchscreen interface is intuitive and easy to use, and the battery life is impressive.
The only drawback is the cost, but the H8's top-notch recording quality and versatility make it worth the investment.
Specifications:
32-bit float/96 kHz recording
Four XLR inputs and four combo connectors
Interchangeable input capsules
Six-track simultaneous recording
Touchscreen interface with intuitive menu workflow
✅ 32-bit audio

✅ 4+4 Audio Inputs

✅ Touchscreen

✅ Record six tracks simultaneously
Buy Zoom H8 here: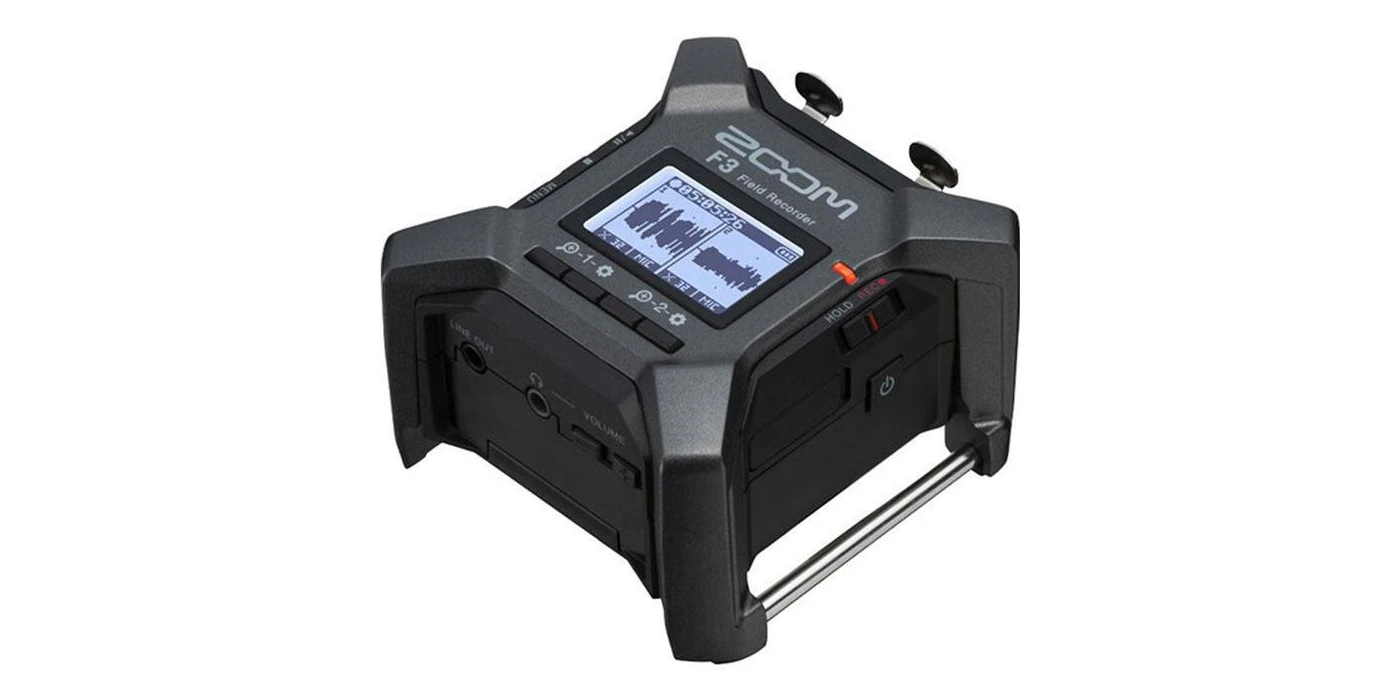 The Zoom F3 is an excellent alternative if you want a unit that is a little bit bigger than the smaller Zoom F2, but that is still rather small and offers 32-bit audio.
✅ 32 bit audio

✅ Great sound quality

✅ Easy-to-use display
Buy Zoom F3 here: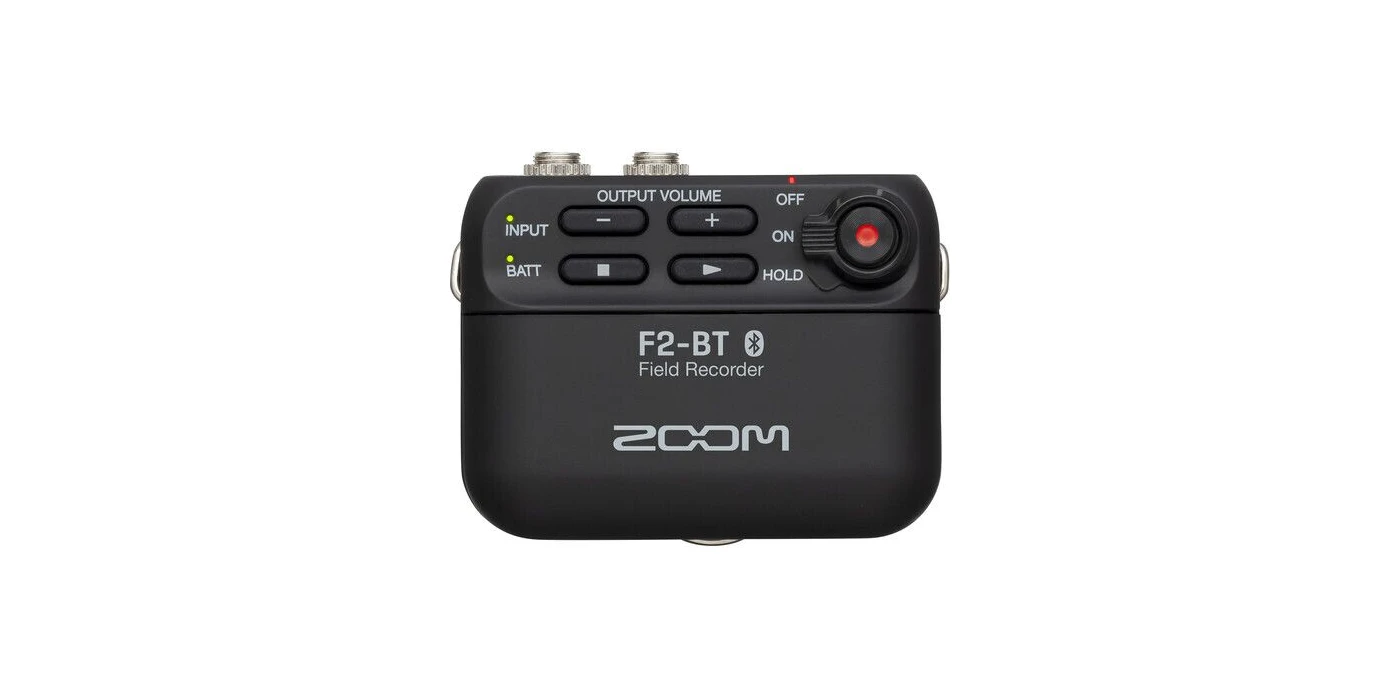 This is pretty much the same unit as the Zoom F2, but with one exception; it features Bluetooth connectivity, giving you the ability to control it using Zoom's iPhone and Android app.
For some people this is a given, while others don't want that amount of control — they don't want one more app you must use. If you're the app guy, then this is the model for you.
✅ 32 bit audio

✅ Bluetooth connectivity

✅ Control using the Zoom app

✅ So tiny!
⚠️ Only two inputs (but it's so small!)
Buy Zoom F2-BT here:
What is 32-Bit Recording?
A "bit" is the smallest unit of digital information. When it comes to audio recording, bit depth refers to the resolution of each sample, or how much information is recorded for each audio sample. 32-bit recording refers to audio files that have a bit depth of 32.
In simpler terms, the 32-bit recording captures more information and detail in each sample, resulting in a more accurate representation of the original sound.
The Benefits of 32-Bit Recording
The move to 32-bit recording may seem like a small change, but it has significant benefits that provide a better recording experience overall. Here are some benefits of 32-bit recording that make it superior to 24 or 16-bit recording.
1. Easier to Use
The huge advantage of 32-bit audio recording is that you don't have to set the recording levels before recording; it's like recording raw video — you can simply set the levels after the fact. It's hard to believe until you've tried it, actually.
2. Higher Dynamic Range
With its wider dynamic range, the 32-bit recording offers a more detailed and realistic sound by preserving the full range of volume levels in a recording, from the quietest whispers to the loudest crashes.
3. Increased Headroom
The 32-bit recording has a significantly higher headroom than its predecessors, meaning that it can capture much louder sounds without distortion.
4. Improved Signal-to-Noise Ratio
The 32-bit recording provides an improved signal-to-noise ratio, resulting in a lower noise floor and cleaner recordings.
5. Reduced Distortion
Distortion is the blurring of the original sound when it is recorded. With 32-bit recording, there is little to no distortion, resulting in a more natural sound.
6. Ease of Editing
With 32-bit recording, there's extra data to work with allowing for easier editing. You will be able to adjust tracks with greater precision, manipulate volume levels with more detail, and fine-tune the sound overall.
7. Better Sound Quality Overall
The 32-bit recording offers the opportunity to achieve better sound quality overall. The increase in detail allows for a more nuanced sound that is closer to how we hear the world around us.
8. The Ability to Recover Lost Information
Finally, the 32-bit recording has the added benefit of providing new tools for restoring lost information. Noise reduction and post-processing tools can be used to recover lost data and improve the quality of low-quality sound recordings.
How Does 32 Bit Recording Work?
To take advantage of the benefits that 32-bit recording offers, hardware, and software that can handle 32-bit recording must be used. At first glance, the switch may seem easy – just select 32-bit in the audio-recording software - but it's not always straightforward. Here are some tips to keep in mind:
1. Make Sure Your Equipment Can Handle 32-Bit Recording
Before you start your recording session, make sure your equipment, including your hardware and software, can handle 32-bit recording. If not, upgrading your equipment could be a worthwhile investment for the increased sound quality and all other benefits.
2. Keep in Mind that 32-Bit Recording Requires More Space
Because 32-bit recordings hold more information per sample, 32-bit files are larger than 24 or 16-bit files. Make sure you have adequate storage for the files, and consider upgrading storage or using compression where needed.
3. Always Record at the Highest Sample Rate
When recording, always record at the highest sample rate possible. This increases the accuracy and quality of the sound and provides the most detail.
4. Export in 32-Bit
Finally, when exporting your recording, make sure to export it in a 32-bit format so you can take advantage of the benefits that 32-bit recording provides.
Conclusion
The move to 32-bit recording has revolutionized the audio recording industry, providing significantly improved sound quality, a higher dynamic range, and other benefits that weren't possible with 24 or 16-bit recording. Understanding how it works and making sure your equipment is capable of these advancements can help you take advantage of the full range of benefits of 32-bit recording.
Products
Reviews
---
Tutorials
---
Questions
---
News
---
Music

Rigs
Find the best tools when building your very own music rig, using reviews, tutorials and guides written exclusively for MusicRigs.com — for music creators, by music creators. Links to stores are affiliate links.
---
© Music Rigs 2023