Rodecaster Pro 2 is here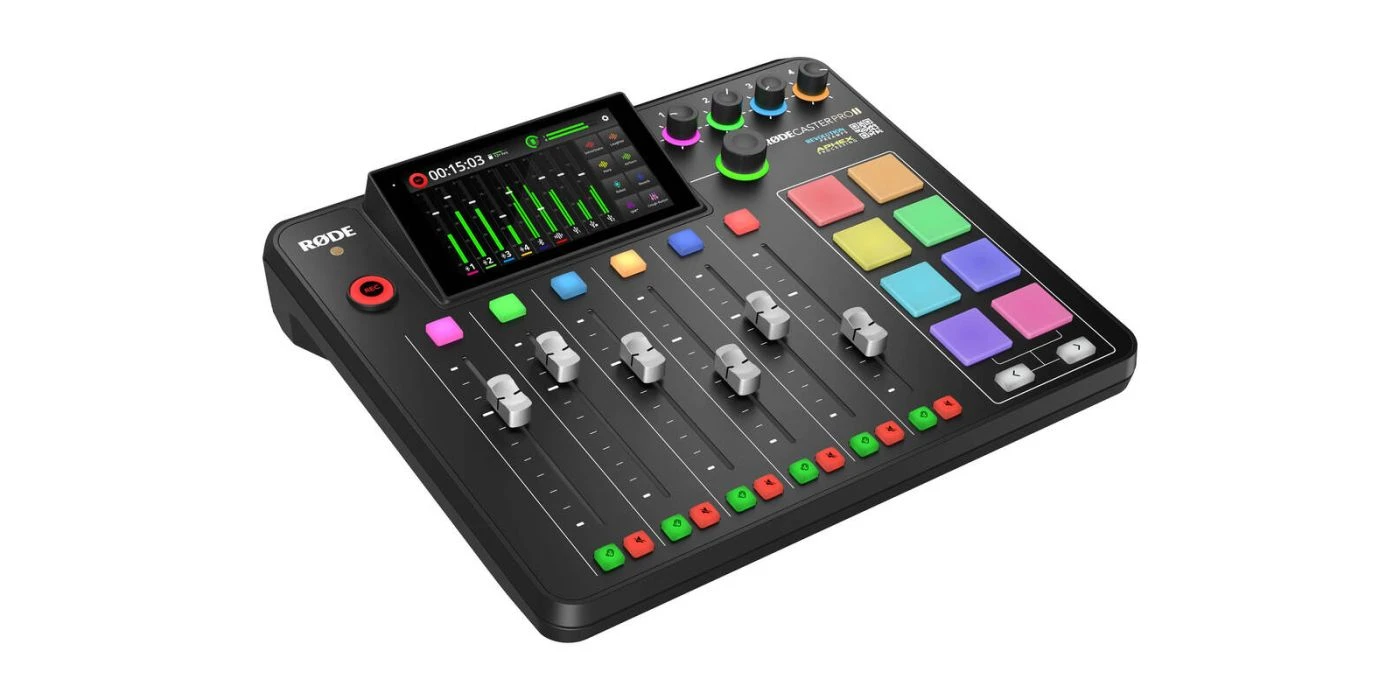 Røde has released a brand new version of their popular podcast recording and mixing desk — say hello to the Rodecaster Pro 2.
The original Rodecaster Pro is one of the most popular podcast recorders, with an affordable price tag and the most excellent features.
Rodecaster Pro 2
The new model follows the first model's path and is just as easy to use, and offers an equally high build quality. It's also a bit better than the older model in the most important way of all — the audio chain.
Same — but better
The features of the new Rodecaster Pro 2 include mostly the same things that made its predecessor popular, but better in every way. Most importantly, the microphone preamplifiers of the old model were too weak — but we're happy to say that Røde has listened and delivered on this problem area.
The microphone preamplifiers in the Rodecaster Pro 2 have a gain range of 0-76 dB, which is much more than the 55 dB of the original Rodecaster Pro, and more than enough to power even the hungriest podcast microphones like the extremely popular Shure SM7B.
It's so high that their main competition — mainly Tascam and their Mixcast 4 — will probably begin sweating.
Higher Price
There is one caveat though, and that is the higher price tag: the recommended price of the Rodecaster Pro 2 is 700 USD, compared to the original version's price at around 500 USD.
If you're interested in trying out either of the Rodecasters, this release will also make it easier to get the first version secondhand — a perfect opportunity to start recording your podcasts, perhaps?
Available now
The Røde Rodecaster Pro 2 is available for purchase now if you're interested in getting the latest and greatest podcast recording tool on the consumer market today.
Products
Reviews
---
Tutorials
---
Questions
---
News
---
Music

Rigs
Find the best tools when building your very own music rig, using reviews, tutorials and guides written exclusively for MusicRigs.com — for music creators, by music creators. Links to stores are affiliate links.
---
© Music Rigs 2023