Tutorial: Mixcast Firmware Update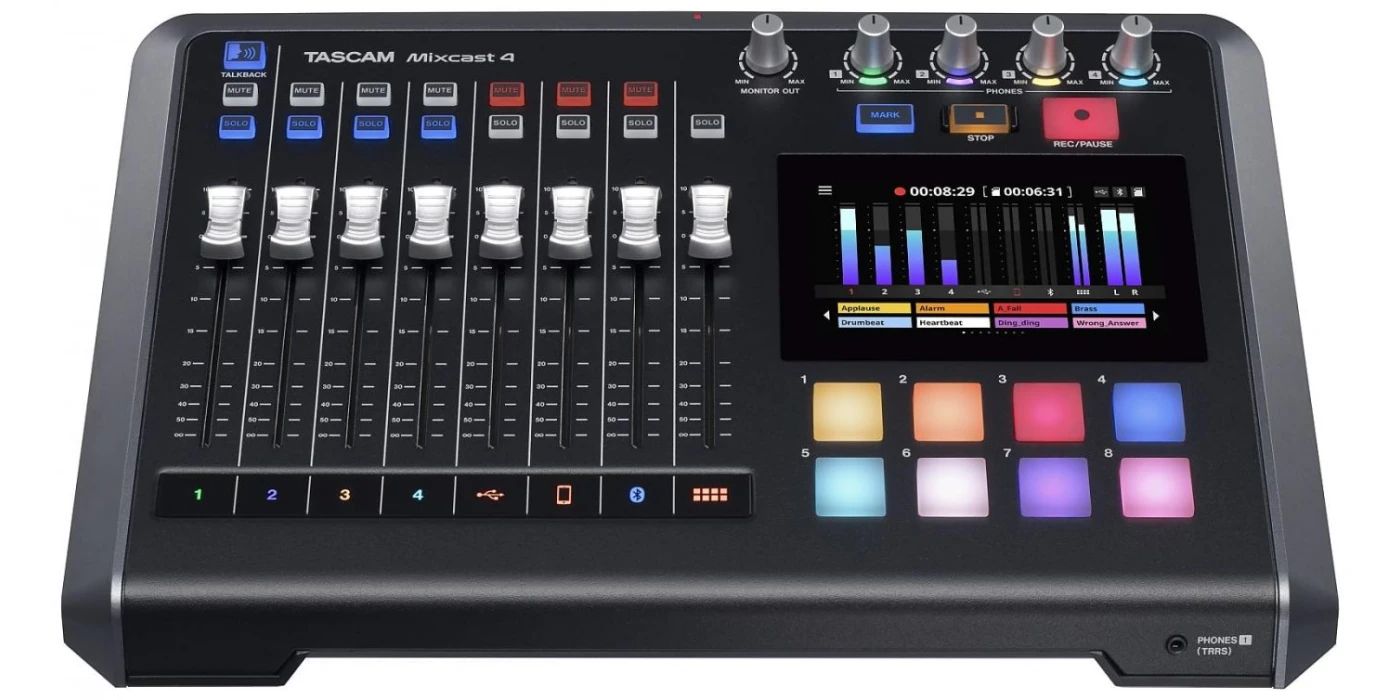 Let's go through how to upgrade the firmware on the popular podcasting station Tascam Mixcast 4.
Are you using your Mixcast 4 to the fullest? Learn how to upgrade its firmware and take advantage of all its features with this tutorial.
1. Check Firmware Version
Before you upgrade, you should first check the current firmware version on your Mixcast unit. Do the following to check your firmware version:
Turn on the Mixcast unit
Tap the "Menu" icon to open up the Main Menu screen
Tap the "Hardware" icon on the Main Menu screen
Tap the "Other Settings" icon (a clock and some letters)
The current firmware version is now shown at the bottom right on the "Other Settings" screen after the text "Firmware Version".
2. What You Need
To upgrade the firmware of your Mixcast 4, you need the following:
A Mixcast 4 (yes!)
An SD card formatted by the unit
The firmware downloaded from Tascam's website
Once you have downloaded the firmware and got yourself an SD card, we're good to go with the firmware upgrade.
3. How to Upgrade the Firmware
Follow these steps to upgrade the firmware of your Mixcast unit.
Insert the SD card into the Mixcast 4. If it's not formatted by the unit, it will ask you if it's okay to do so. Answer yes.
Connect the Mixcast to your computer using the USB-C port on the unit's back
Open up the "Main Menu", then open the "SD Settings" Menu.
Set "SD Device Mode" to "ON" — this will turn your Mixcast into a USB card reader
Unzip the firmware and place the extracted file in the "UTILITY" folder on the SD card
Unmount the Mixcast / SD card unit from your computer
Press the "Exit" button on your Mixcast and then turn it off
Hold the physical "MARK" button down and power on the Mixcast unit
The firmware update mode will ask you whether you want to upgrade your firmware. Tap "Update" to continue
Wait until the firmware upgrade is finished and then start the Mixcast normally
That's it, you're done! Follow the steps of #1 to check your current firmware version again to see if the upgrade was indeed a success.
Products
Reviews
---
Tutorials
---
Questions
---
News
---
Music

Rigs
Find the best tools when building your very own music rig, using reviews, tutorials and guides written exclusively for MusicRigs.com — for music creators, by music creators. Links to stores are affiliate links.
---
© Music Rigs 2023